A Soviet scientist's postcards
American radio broadcasts
A secret that could
win the Cold War
The Soyuz Files is an interactive podcast: real postcards, decoded messages, and planetwide collaboration unravel a knot of international intrigue
Follow intrepid journalist Jack Schechter as he bounces across the world, and drop in on his recorded conversations and radio broadcasts—an immersive story rife with clues and culture that sharpens and quickens as he gets closer to the terrible truth.
As the far-flung social media community discovers, snaps, and hashtags their found postcards, more of the story is uncovered: a story of friendship, deep pain, and the forces that tear nations apart—and bind them together.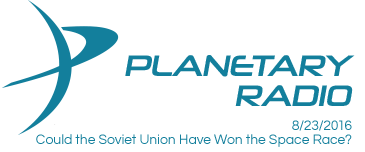 Mat Kaplan's Planetary Radio
produced by Bill Nye's Planetary Society
Created by Spencer Devlin Howard and Nathan Turner of the Los Angeles-based multimedia storytelling collective The West, The Soyuz Files captures the imagination, ignites the intellect, and breaks down the barrier between audience and narrative.