OCTOBER 31, 1968
The day the United States lost the Space Race
For over a decade the Soviet and American space programs struggled to gain supremacy over the heavens. With the Soviets adding triumph after triumph—the first satellite in orbit, the first man in space—the U.S. made one final push: a contest to see who could put the first human being on the surface of the Moon.
We choose to go to the moon in this decade and do the other things, not because they are easy, but because they are hard . . .
The Americans with their Saturn V rocket and the Soviets with their Soyuz capsule made great leaps in science and engineering during the last few years of the 1960s. Though in the end, the Soviet Space Program declared a victory in the Space Race and perhaps the Cold War itself.
THE PODCAST
Behind the Iron Curtain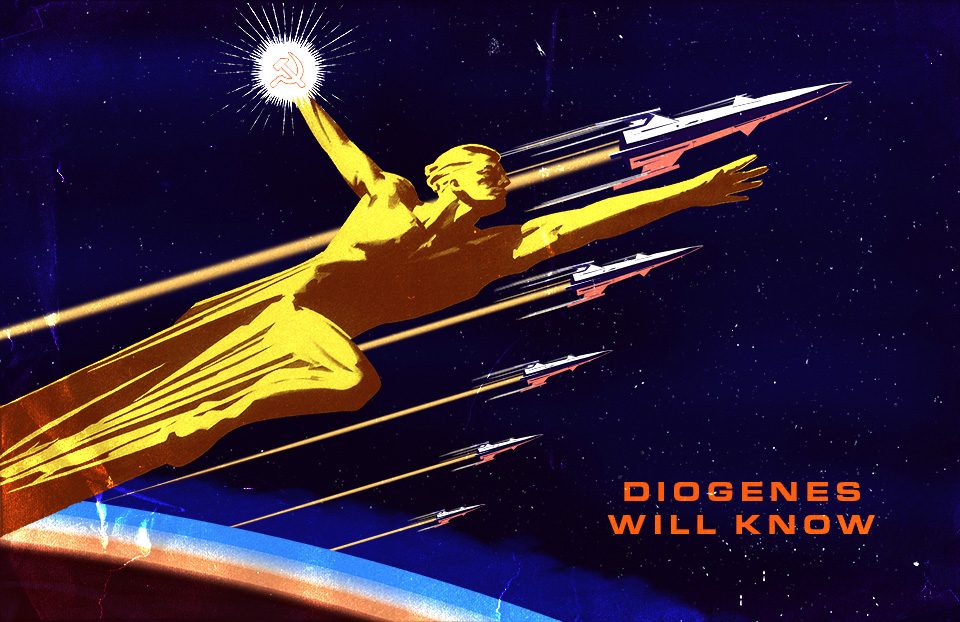 Jack Schechter is a man of principles, a man of truth. As the host of The Friday Review, a public radio news program, he demands the truth when investigating the conspiracy surrounding the Soviet victories.
These radio broadcasts from the height of the Cold War will take you from the skyscrapers of Manhattan to the spires of the Kremlin. Join Jack as he gets swept up in the intrigue of two rocket scientists, a diplomat, and the lies that hold everything together.
If you like what you've heard, please consider leaving us a review on your podcast platform of choice! It will help others discover the story of the Soyuz Files.
THE POSTCARDS
Pieces of a puzzle
Jacob and Nikolai have been pen pals for years. Despite working in competing space programs and living half a world away from each other, they find kinship in correspondence.
But when pressure comes down from high ranking Soviet officials, mistakes and miscalculations become commonplace, and people begin disappearing mysteriously. Nikolai suspects something sinister. It is your job to uncover the truth . . . a truth hidden in the very messages you possess.
The Gromyko-Graves Debates
In the weeks following the Soviet Moon landing, ABC hosted a series of live televised debates between Natalia Gromyko, special attachée to the Soviet Embassy, and Abner Graves, political pundit and editor of The World Superpower Newsmagazine. Their spirited debates covered topics ranging from the differences in quality of life between the USSR and USA to whether a Moscow baseball team could compete in the World Series.
Download file | Play in new window | Duration: 5:53 | Size: 9.68M | Broadcast on November 10, 1968
Announcement of Komarov's Death
Natalia Gromyko made a formal announcement of cosmonaut Vladimir Komarov's death during the Soyuz 1 mission in April 1967. His was the first in-flight fatality of the Space Race.
Download file | Play in new window | Duration: 0:49 | Size: 1.36M | Broadcast on April 28, 1967